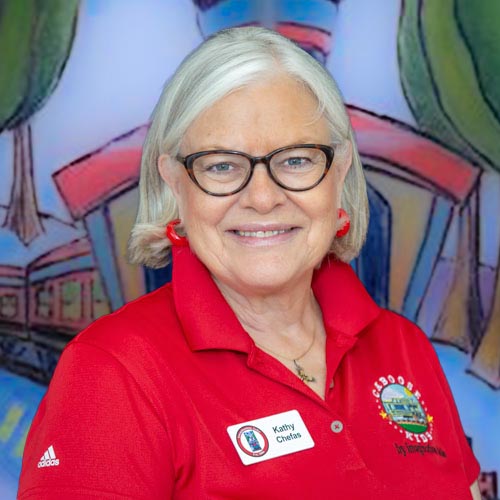 Kathy is Director of Retail Operations for Hart-T-Tree Farms, which she owns with her husband, John. She has brought a Midwestern pragmatism, work ethic, and optimism to the Board since its formative year. Having five grandchildren benefit from the program, she is passionate that all Ashe children should have this opportunity!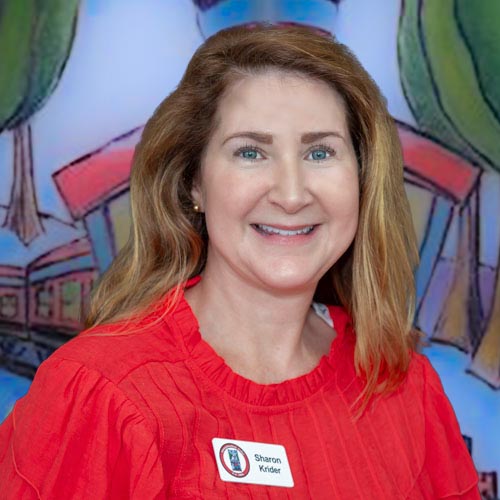 Sharon Krider
Vice President
After years working as a speech-language pathologist in Morganton public schools, Sharon now works for Appalachian Speech Pathology Associates serving the pediatric population of Ashe. She brings to the Board her knowledge of language and vocabulary development and sound acquisition as it relates to early literacy.
Janis is a retired educator with more than 22 years of teaching experience. She has one granddaughter who is enrolled in the Imagination Library and looks forward to receiving a new book each month. Through her work with Imagination Ashe, Janis hopes to help foster that same love of reading among other preschool students in Ashe.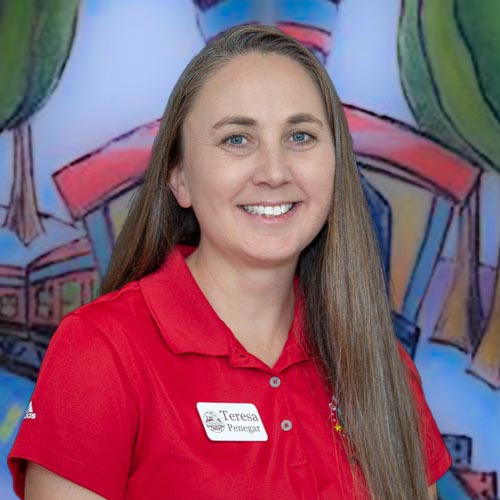 Teresa Day Penegar
Treasurer
An Ashe native and SkyLine employee, Teresa has loved reading since her mom first taught her how to read before she started kindergarten, and she hopes to pass her love of reading along to her kids. She says, "I'm passionate about reading and want to do what I can to share that passion with others!"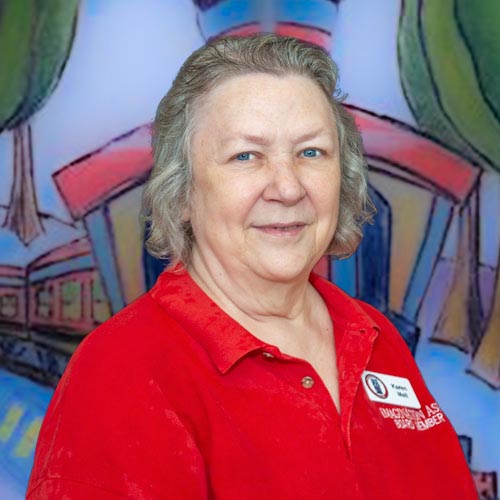 Karen was a cardiovascular technologist in hospitals and medical centers for 30 years before moving to Ashe in 2003. Due to her love of reading and concern for the community, she has been a member of this Board since its early years. Feel free to give her a call at 336-384-4255 with any questions about Imagination Ashe.
Alice Atwood
Alice is a former elementary and computer education teacher and an avid reader. Her children always teased her that she continued to read aloud to them well into their adult years! She is proud to serve on the Board and is passionate about the role that Imagination Ashe plays in the lives of Ashe County's children.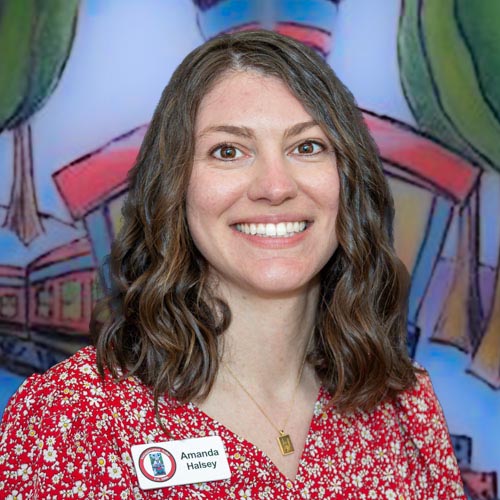 Amanda Halsey
Amanda is a pre-kindergarten teacher at Ashe Early Learning Center. Her love for children and passion for literature brings her to the Board. She understands the importance of early literacy skills and is thrilled to help ensure that the children of Ashe are receiving every opportunity to become great readers.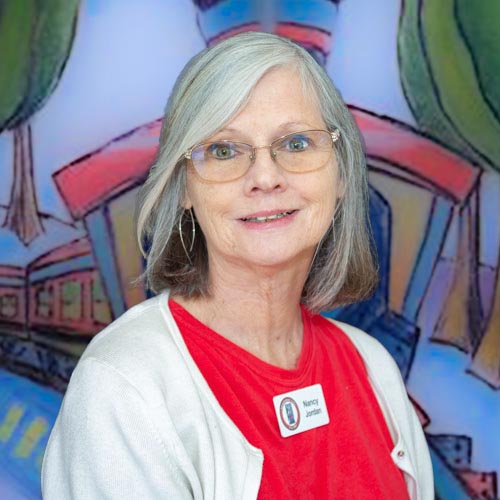 Nancy Jordan
Nancy worked as a crisis counselor for battered women and rape victims before moving to Ashe in 1990. After finding sanctuary in reading throughout a troubled childhood, she believes reading can produce miracles. She places reading with food, water, and oxygen as necessities, and is passionate about providing Ashe children books.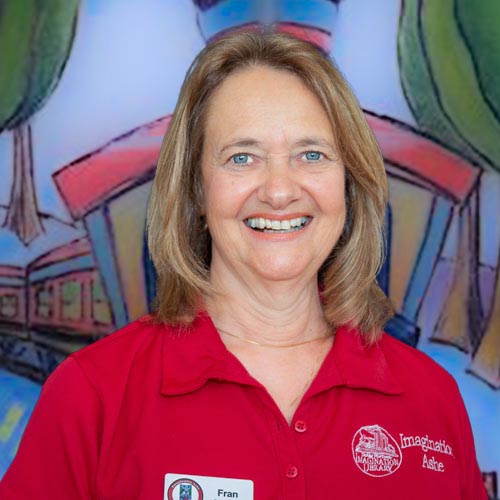 Fran Moyer
Fran's background includes teaching at all levels, with a specialization in reading instruction. Her lifelong love of reading and desire to improve literacy skills led her to join Imagination Ashe. While she lives in Florida during the winters, she rejoins the Board each spring to help promote literacy for all Ashe preschoolers.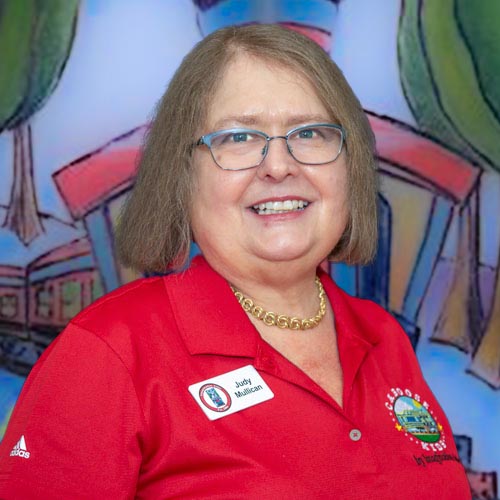 Judy Mullican
Judy worked as a teacher and writer, as well as a speech-language pathologist and educational curriculum editor. After living in several states across the south, she moved to Ashe in 2010. As a lifelong believer in the importance of early learning and especially early literacy, joining this Board was a natural fit.
Ellen Pesko
Ellen has extensive experience teaching middle and high school and undergraduate teacher education, and has a doctorate in literacy, language and culture. For the last decade, she has been part of the reading and special education faculty at Appalachian State University. She is passionate about helping kids who struggle with reading.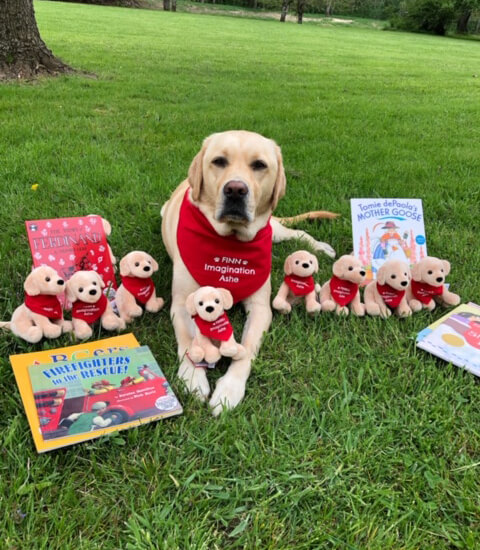 Finn, the Tail-Waggin' Tutor
Finn is a therapy dog, having been certified by Therapy Dogs International. He is a "Tail-Waggin Tutor," helping preschoolers by listening to them as they begin learning to read at local preschools, special library events, and at Imagination Ashe events held throughout the county. Watch this site for "Reading with Finn" updates.